Ripe time for blockchain education, says European International University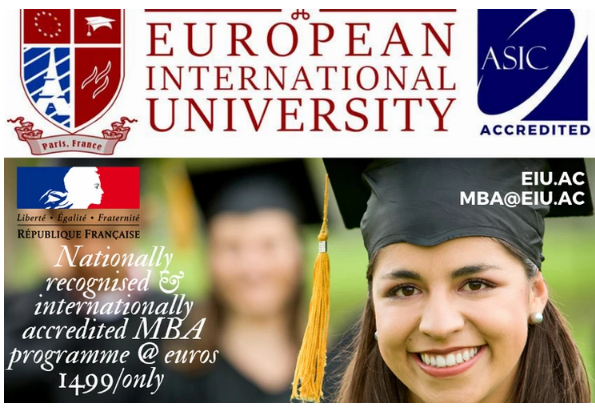 Related Posts
With the rise of Bitcoin, Blockchain became the hype of this decade. Now the bitcoin bubble has burst and the coins are getting more stable and blockchain is gaining the understanding it deserved. This growth is pumping a great deal of research work and products in this ecosystem. European International University has joined the blockchain education centre and is working to build an edutech environment on blockchain.
Revolutionary growth in internet based courses in the recent years has opened a whole new stream of learning and certification which has brought universities at doorsteps. As more and more reputed universities are getting into the game, the value of certificates earned online are becoming equivalent to a distant learning program and will surpass them in the coming future. European International University, Paris, (EIU) entered this ecosystem with blockchain centric projects through decentralized LOL(Learn Online Ecosystem).
Blockchain related articles are still not reliable to study from, for students around the globe, as the chances of a professional writing the article is very rare in blockchain ecosystem. At this point reliable sources are hard to find and every person out there who knows a little bit about blockchain or related terms are deeming themselves as blockchain experts. This is something to look forward to when big players like EIU enter the ecosystem and try to better it with certified professionals and reputed people behind it.
From teaching blockchain based courses to using blockchain, EIU's future plans look very promising. Being one of the reputed universities in the world and run under French ministry of education EIU's stance on the new world technologies is commendable and is very appreciative of them to change with the changing time. EIU has launched its blockchain website where it has announced its upcoming roadmaps, changes or modifications that they deem necessary for their community to know. EIU's blockchain based learning needs funds for development for which they are going online for crowdfunding through an IEO (Initial Exchange Offering). The university plans to use their tokens as a credit system that can later be utilised in purchasing through university marketplace. They will offer wide range of online courses and degrees to choose from and you can utilise their tokens to purchase the same.
EIU is offering its own coin named LOLTOKEN through its Exchange Offering. By bringing the degrees, like MBA through a French accredited university, to your doorstep EIU is filling the biggest gap between certified professionals and degree holders. You can also use the LOLTOKEN for studying on EIU's Platform. With beautiful Paris as the city in which the university is located, it is a great university with the blend of the old and the new. Director of the University Dr. Edward Roy Krishnan is available all the time to directly answer the questions related to the university and its recent developments. He is very keen to answer to anyone who reaches him out on his email [email protected], and you can also find out more by visiting the university website https://eiu.ac.
Pedagog in Collaboration with European International University-Paris and other leading technology & research institutes from across the world has introduced highly advanced and professional junior diplomas to educate and develop engineering skills in school kids at an early age. Check out the following 3 exclusive programs on Pedagog platform Courses such as Aeronautical Engineering and…