We acknowledge the importance of a physical location for student support in research & assignments & assisting in higher learning in the pursuit of their academic studies.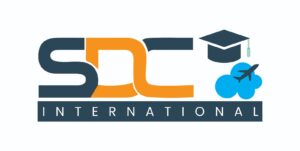 SDC International – Pedagog Approved Learning Centre -Bangladesh
Making dreams come true is something we are passionate about. Our goal is to give people the tools they need to pursue their education and jobs in the countries of their choosing. We are dedicated to making your experience studying abroad enjoyable and effortless because we recognize that it may be a life-altering event.
Our educational consultancy is dedicated to offering students efficient services and a full one-stop shop for career advice and studying with International Universities while at home.
Business Type: Training & Consultancy
Office Address: Moar Banani 11, Ventura Iconia, Level 3, Holding 37, Road 11, Block H, Banani, Dhaka-1213, Bangladesh