Get Your Content Published !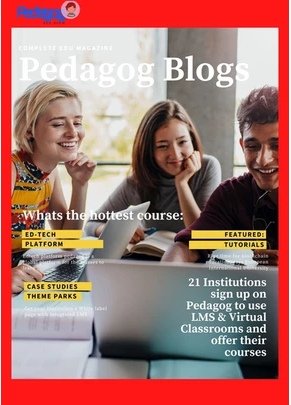 Related Posts
A Global Online Edu Magazine
Submit your high-quality original articles or news on any topic related to education, higher learning, technological trends, business, student life, institutions, universities, new courses or about your own organization. Pedagog edu bloggers vet the quality of your submissions before posting on our magazine, helping you reach out to your audience and provide you with well deserved exposure, credibility and traffic back to your website.
Submitting an article on Pedagog is a straightforward process. Once you are done with the writing part, edit and proofread it and submit your article or your work via mail to [email protected]free of cost. Our editorial team will get back to you after reviewing your submission, which will take not more than 5-7 working days. That's it! Let Pedagog edu blog facilitate the increase of your blog's popularity and help you form a solid bond with your readers. We welcome submissions from both new and previously published authors.
This is a great online magazine for learners and writers especially for researching their upcoming study or writing plans or even if you want to establish yourself as an expert in a particular field or enhance your blogs domain authority.
inquiries – [email protected]