Importance of digital citizenship in the life of young people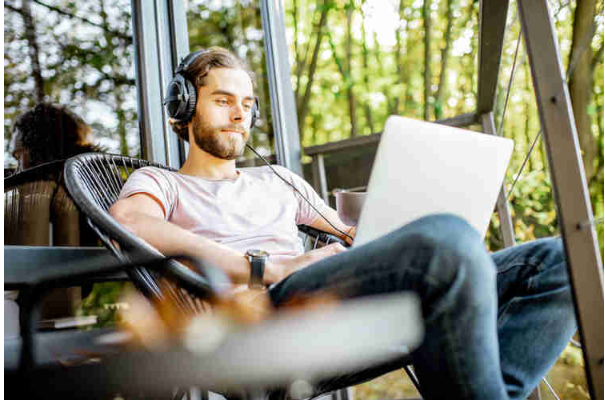 Related Posts
In this age of technology, the world has transformed into a global village through the help of digital and social media.So getting useful information on how to be a part of such a platform is necessary for children as well as adults.Working towards equal digital rights and supporting access to electronic media is the basis of Digital citizenship.Digital citizenship is the responsible and continuous communication with modern digital technologies, and the person who has confidence, knowledge, and skills, is capable of communication through these technologies with others and creates digital content, known as a digital citizen.
Concepts of digital citizenship:Having access to the use of such internet technologies are the key elements of digital citizenship.Some basic concepts of digital citizenship includes the following:-
Learning to use the internet.
Practicing digital literacy.
Maintenance of user data.
The practice of digital wellness.
Securing digital devices.
Why is digital citizenship education necessary?
Digital citizenship is taught these days at different levels to promote the responsible use of the internet and social technologies.This education is important for the protection of personal data and creating awareness of ethical and regulatory responsibilities of research.
Features of good digital citizens:-
A good digital citizen knows all the etiquettes of using the technology in different ways. Some other qualities of a good digital citizen are:
Protecting private information of self and others.
Time management skills for social media usage and Proactive management of their digital footprints.
Insightful of Cyber ethics and cyberbullying to stay safe online.
Elements of digital citizenship:-
With the increasing demand of technology and the internet for many economic, social, educational, and professional purposes, the right education of using these new techniques is very important.Key elements of digital citizenship are:
Digital Access.
Digital literacy.
Safety and privacy.
Connection.
Learning digital rights and responsibilities.
What benefits do digital citizenship provides to youth?
Although, education of this technique is given at school and community levels to have responsible citizens in the society.But, some other benefits that are provided are:
Cyberbullying prevention.
Digital wellness.
Security and private access.
Extraordinary communication throughout the society.
Respect, protect and educate for a personal privacy policy.
Conclusion:-
In order to reap the benefits of the modern technology and continue adding colors to the world, let us make youth responsible and accountable for its digital actions. So, education for Digital Citizenship is the need of the hour.
Oxford Metropolitan College is a private college located in England. It offers a range of courses in subjects such as business including professional certifications in various areas. The college also offers apprenticeships, short courses and professional qualifications. Oxford Metropolitan has ISO 9001 Quality Management System ratings which are the worlds most popular quality improvement standards,…