The Senior Inspector of ASIC, UK, who also happens to be the Founder and Director General of EIU-PARIS, attended the prestigious Srinakarinwirot University's ASIC Accreditation Certificate Award Ceremony in a significant event that highlights the dedication of EIU (European International University) to academic excellence. This occasion served as a crucial checkpoint on EIU's path to achieving and maintaining world-class educational standards.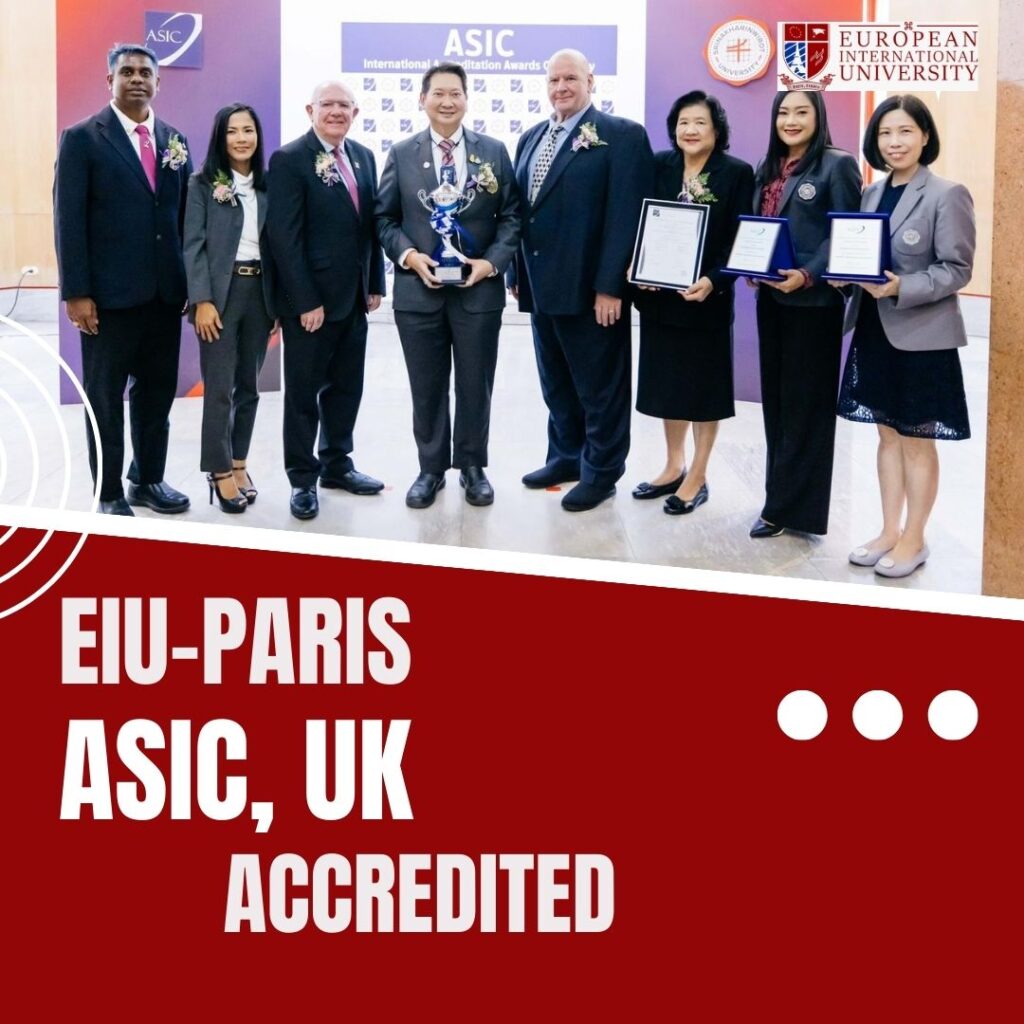 The accreditation from the ASIC is well-known and regarded in the world of international education. It demonstrates a university's commitment to upholding top-notch academic programmes and establishing a supportive learning environment. EIU has established itself as a global leader in offering top-notch education to students all over the world with to its association with ASIC, UK.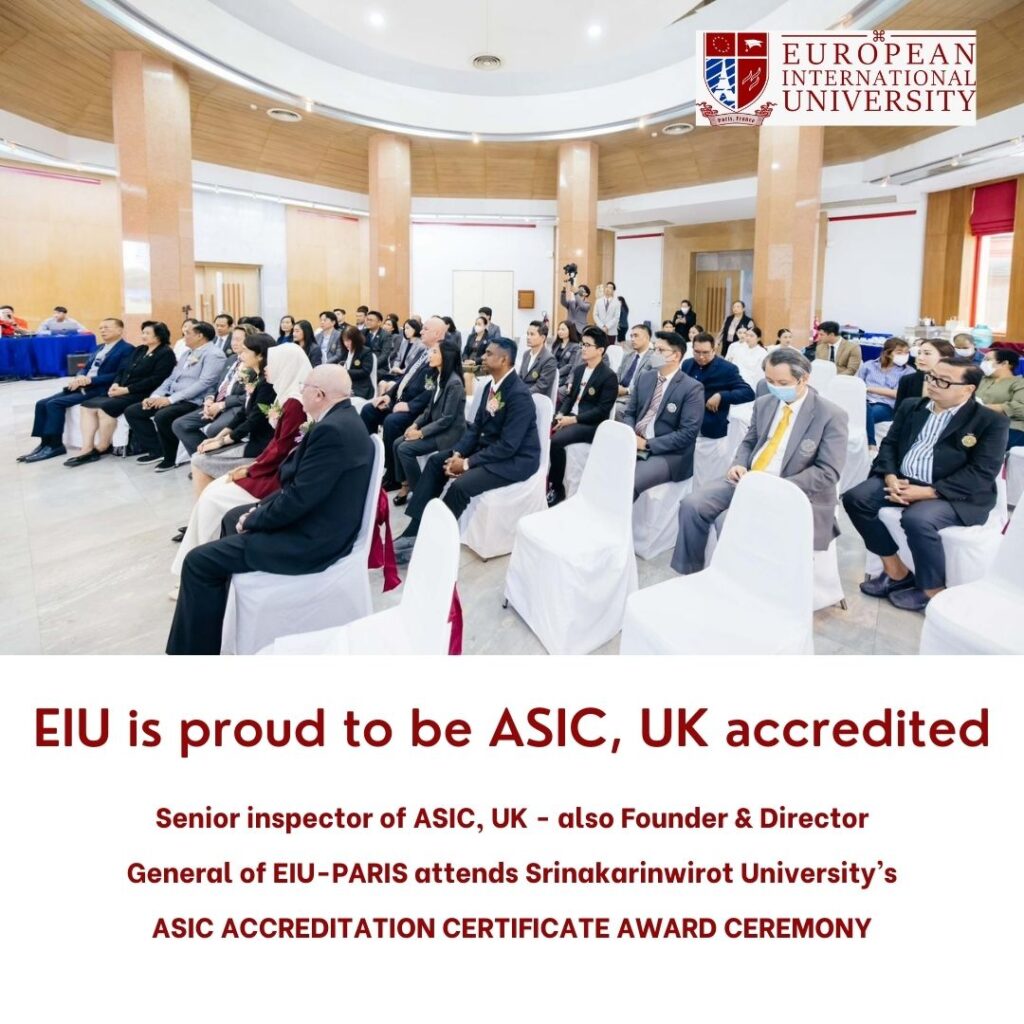 This accomplishment signifies a lifelong quest for improved education for EIU, not just a plaque on the wall. It stands for the institution's commitment to provide students access to cutting-edge information, tools, and resources that will enable them to succeed in a world that is changing quickly.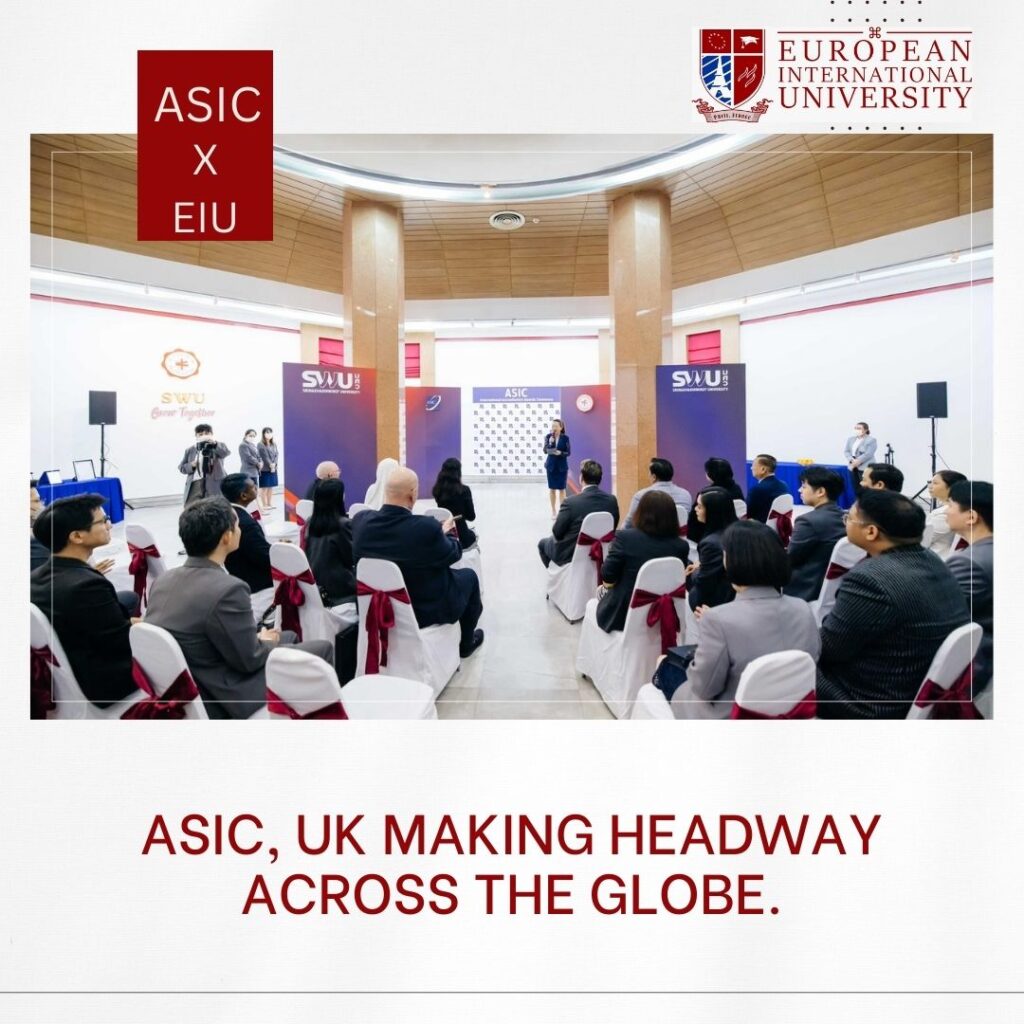 In conclusion, EIU is right to be proud of its ASIC, UK accreditation. It reaffirms EIU's mission to providing top-notch education and to putting students in a position to succeed in the future. This accreditation will remain a testament to EIU's persistent pursuit of excellence as it expands and changes.