The course landing page (CLP) is your place on Pedagog to provide the detailed information about your course to market it. It's the first thing potential students see when searching for a relevant course. Information on this page will help them decide if your course is of value to them. So, create a dynamic and compelling CLP that showcases why someone would want to learn from you. The content of the CLP is one of the most important factors that helps student decide whether to enrol for your course.
Best practices
Follow these general guidelines:
Address your students directly (say "you," not "students").
Be conversational and approachable.
Write in a natural, informative, and action-oriented style.
Avoid jargon that could confuse or deter new students.
Watch out for any spelling or grammatical errors.
Be accurate and authentic—misrepresenting your course can lead to negative reviews.
Think about how potential students will be searching on Google, and try to match those search queries.
In this article, we'll help you create the Course Landing Page (CLP) to reach out for your target students.
Landing page elements
Here are some best practices for "Course landing page" section of course creation on Pedagog:
Course title – Your course title is one of the strongest factors that determine the student's enrolment. So, be concise and specific with your course title. Keep it within 60-70 characters or less. Make sure your title is in line with our course title/overview guidelines.
Course Overview – A clear course description or a subtitle that provides a brief overview of what's in the course, sets the right expectations for your course. Keep it to maximum 250-300 characters and mention 4-5 most important areas that you've covered in your course, including not more than 2 or 3 Keywords. Avoid repetitive, dull or grammatically sloppy description. If people do not like or read your course overview, they might not take your course. Make sure your description is unique and showcases what makes your course different from what is already out there.
Course Objective – Course objective forms the foundation of the course. So, it needs to be written in such a way that it is measurable, specific, and written from the learner's perspective. Everything in the course should work together to ensure students master the course objectives. Explain the knowledge students are expected to acquire or construct. This can help build trust in your course.
What will Student learn? – Note that the content of "What will students learn in your course?" shows under the header "What I'll learn?" on the student-facing CLP. For it, write 4-8 realistic (or more) and measurable learning outcomes to help students determine whether or not your course will address their needs.
Pre-requisites for the course – A prerequisite means a course or other requirement that a student must have prior to enrolling in a specific course. If your course doesn't have any specific pre-requirement, then click on the No. If Yes, then the next element of CLP will ask you to provide information about the specific pre-requirement that the student is expected to have before enrolling for your course. Examples of prerequisite includes a course, or a set of courses, some set of skills, a desktop, a computer software, hardware or some tools etc.
Course Thumbnail – The course image should be an eye-catching and informative image that is also relevant to your course and/or brand. It will be used to represent your course across the site, on mobile display units, and in marketing your course on social media, so it should grab students' attention and set your course apart.Be aware that using images or logos from a third party without permission might violate copyrights and you are responsible for any infringements.
Preview video – This is to give students an insight into what to expect from your course. So you need to represent your course/brand here with at least 5 minutes of free content preview. You can do one of the following:
Choose video content that triggers student's interest to enroll for your course.
Create a separate promo video for your course or brand or use your promo video on other channels (like YouTube) to drive traffic to your course on Pedagog.
Price – For fixing the selling and original price as well as discounts for your course on Pedagog, ensure that it is in line with our Credit/Non Credit Pedagog course price guidelines.
Language – Select the language of your course from the list provided. Since Pedagog is a Global platform you may create the same course in one or more languages.
Degree – This element is only for institutions. If you are not registered as an Institution with the white label page on Pedagog, please ignore this element.
Categories – Finally, select the most suitable category for your course out of the listed ones. You may select one or more relevant categories for the same course.
Please Remember to give your course the best shot at success, apply your originality and creativity to each one of your courses. This applies not only to your course material, but also your course landing page (CLP). A good CLP can mean many enrolments while a poor course description can doom your course before it starts. So, ensure that you follow the above-mentioned guidelines for CLP on Pedagog.
How to add my first course on Pedagog ?
Yes you have come to the correct page, How to build your first course on Pedagog Platform. I will share some simple screenshots of how to add your course on this platform.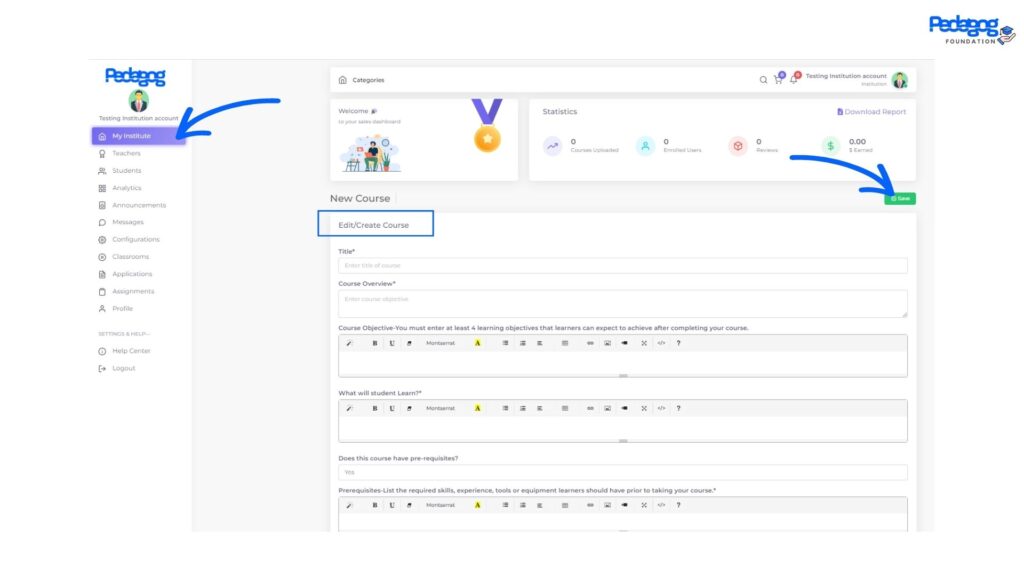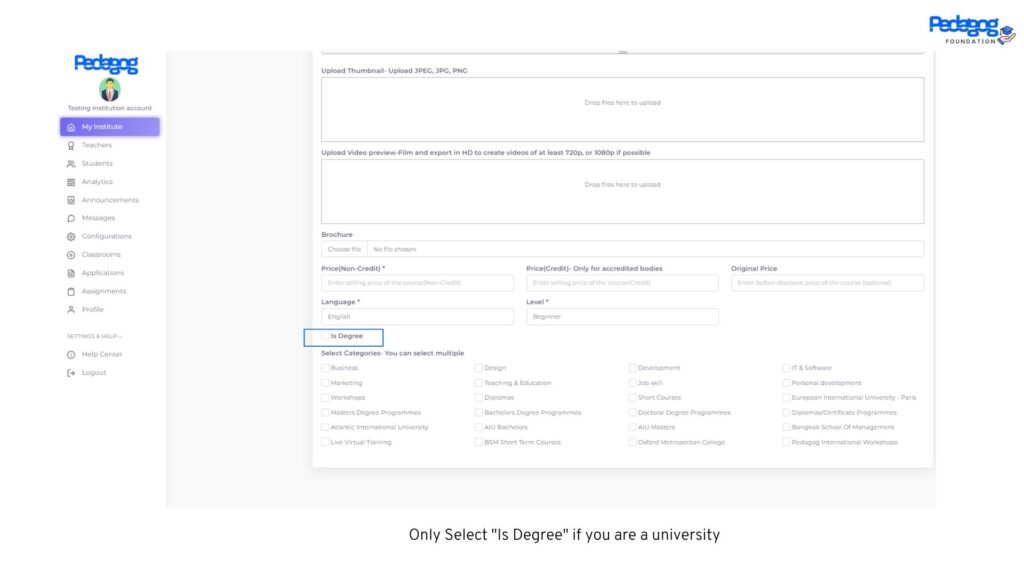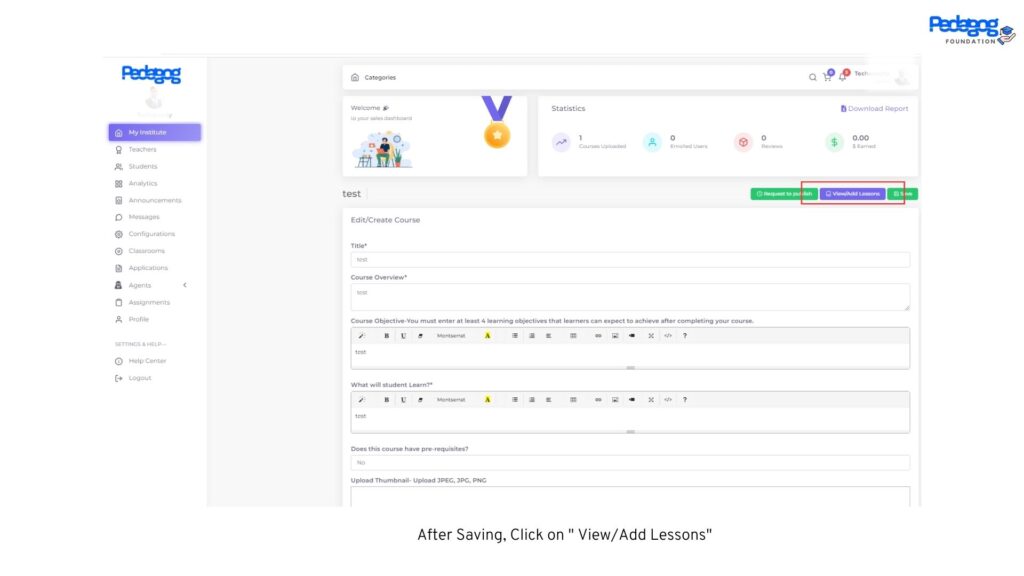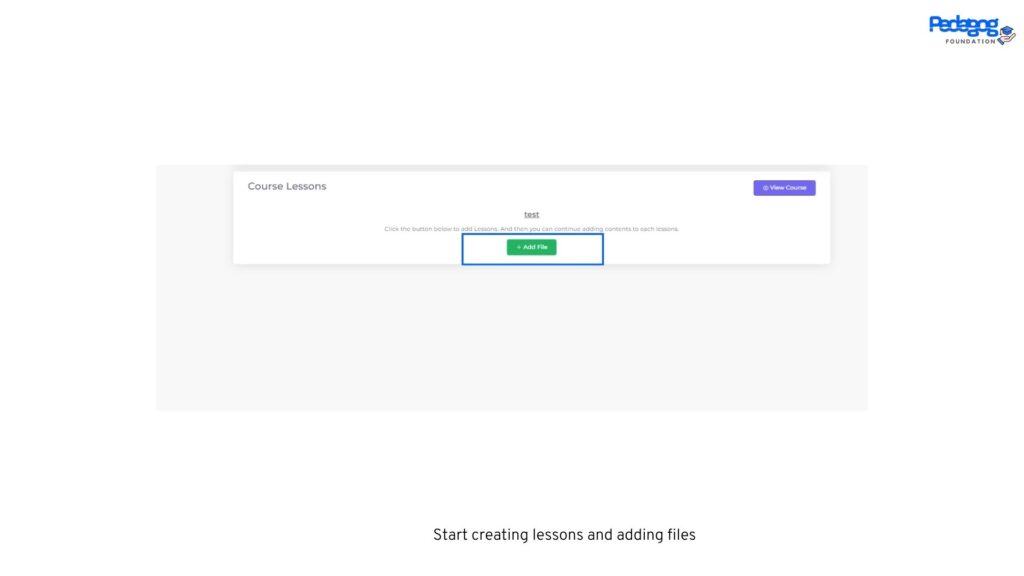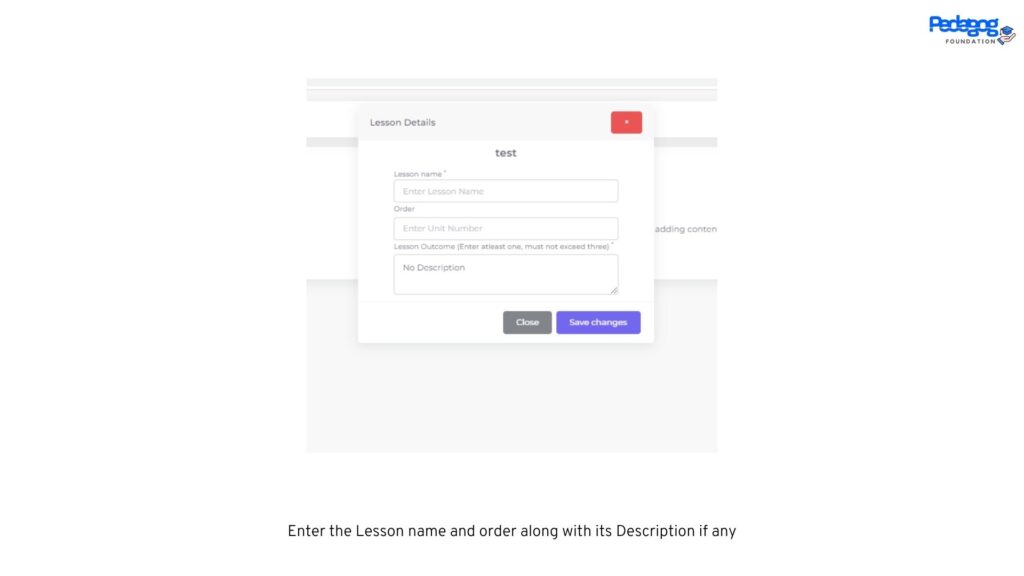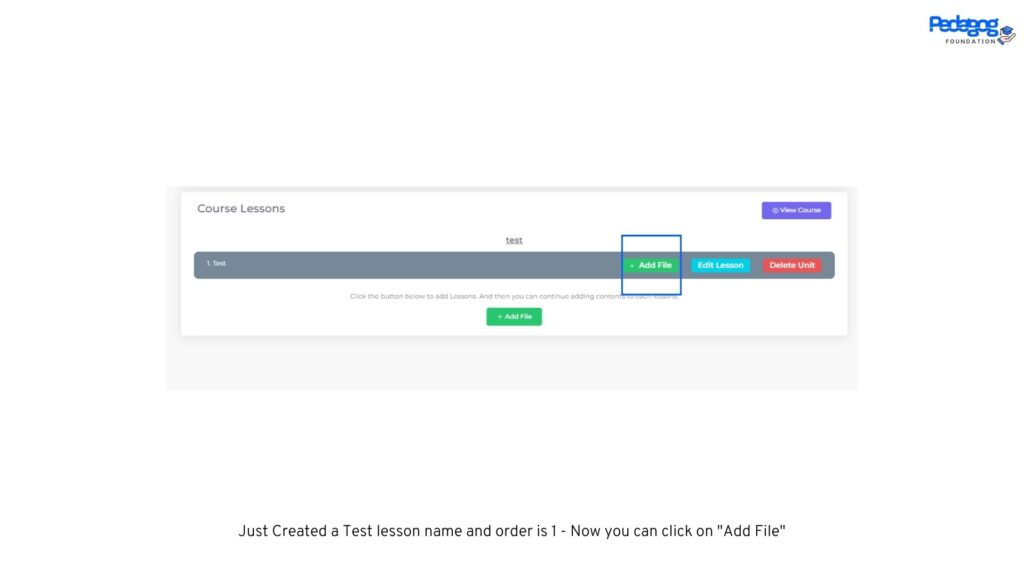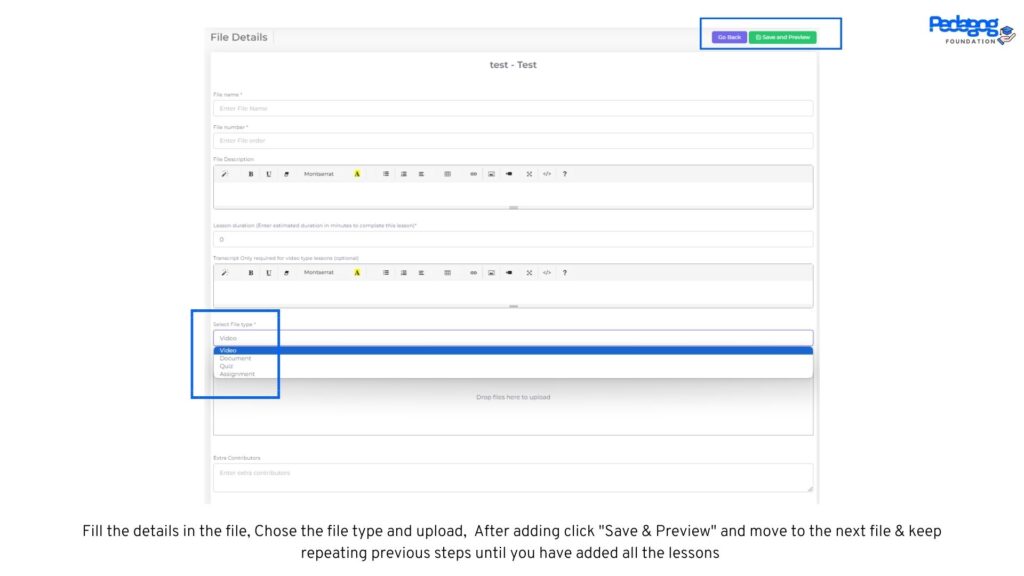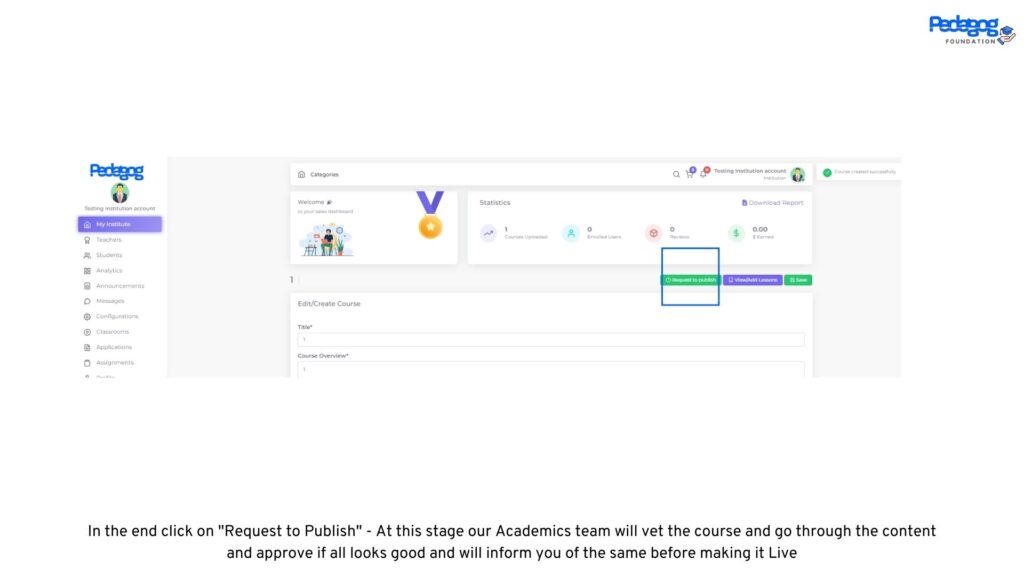 Once you start to build your course, follow above steps and the process and system are self explanatory and are very easy to do. For any help contact [email protected]
Submitted by Shamina: [email protected]